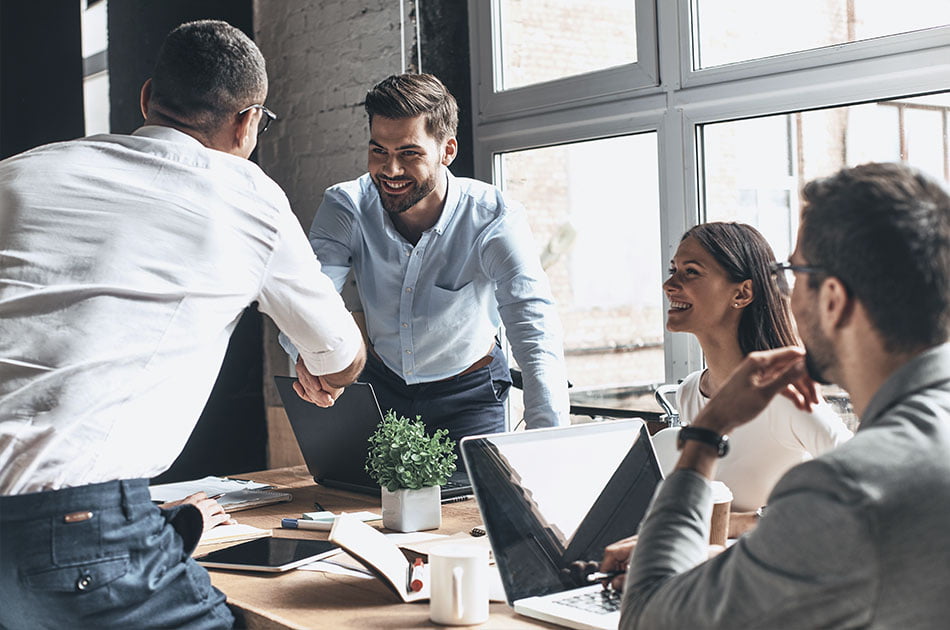 More effective sales
How much time does your employees spend on sales planning, administration and reporting? How much is lost by switching between different sales- and operations systems, and all the distractions that come with when the task is interrupted. Too much time that could have been spent on sales are wasted on less efficient activities.
Nextcom Smart Sales increases efficiency for each and every sales representative, and creates flow in the entire sales process. New leads are automatically assigned and each sales representative gets their task- and customer list in their system. Sales are registered easily and invoiced directly, without the sales representative needing to use other systems. When the call is over, the next customer card is immediately pulled up. The customer can be called directly from the customer card, either automatically or directly. The sales representative will not need to refer to different systems, and can instead focus entirely on sales activities.
Try for free